Fronter ... our safe online community
Click here to login to Fronter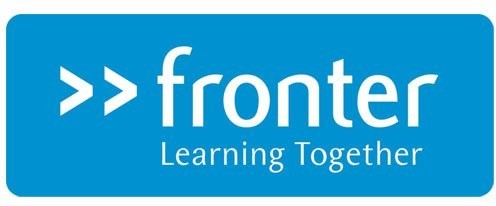 Fronter is a secure on-line learning environment which your child can access to continue their learning outside of the classroom. At the beginning of each new academic year, your child will be issued with an up-to-date username and password which can be used by pupils and parents to access Fronter.
Pupils and parents can log into Fronter to:
Check homelearning tasks

Look at spelling lists

Research your class topic

Play educational games

Contribute to secure discussion forums

Find out about the school curriculum

Discover ways to support your child's learning at home
We have put together some frequently asked questions. If you have any further questions please do not hesitate to ask.
How often should I check/access Fronter for home learning or spelling tasks?
Home learning tasks will be sent home in school diaries. Similarly spellings will also be either written or stuck weekly in home/school diaries. However if your child is absent when spellings are given out (every Thursday) then you will be able to find these spellings in your child's year group room on Fronter.
Will I have to check for letters regularly on Fronter?
Letters will continue to be sent out via group e-mail or via paper copies. Electronic versions of the newsletter will also be published as normal on the school website. Copies of class specific letters e.g. for trips will be available in the Parent's Room on Fronter for reference, or in case of lost letters.
How should my child use Fronter?


Teachers will use some of the resources in the year group rooms in the classroom. Your child may wish to access these at home to play some of the games or use the research individually. They may wish to show you what they have been learning about in school. Some pages have discussion forums which your child can contribute to. Again these may be used in the classroom as a prompt for class discussions. There may be websites, videos or information published in the year group rooms which will support your child when completing home learning tasks. Some rooms, e.g. The Global Citizenship Room, will be used to share videos/ photographs with the school community so that parents can view some of the things that your child has been involved in.

Who can access Fronter?


Fronter is a secure on-line community. Only members of the school community, i.e. staff, governors, pupils and parents can access Fronter or contribute to discussion forums.